<![if !supportEmptyParas]> <![endif]>
The Memory Keeper's Promise
Reflecting on Loss and Remembrance
 a book of poems by
Leona M Seufert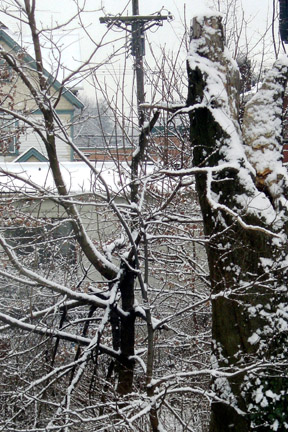 After the Storm
The 10 poems in this chapbook memorialize friends and relatives who passed away over the last 8 years. Their absence created a hole whose jagged edges cut my life to the quick. These writings helped me travel through my grief…and memorialize the person now gone. And each year I also wrote and read a poem on the anniversary of 9/11, reflecting on the non-personal but non-the-less heart wrenching losses others had experienced. For I feel, that in the end, if only one living person remembers the deceased, he/she lives on. That is the memory keeper's "promise".
<![if !supportEmptyParas]> <![endif]>

Sitting On The Edge Of Forever

We mourn our loss in bathrooms
With showers blasting;
In cars with locked doors,
Windows closed to hide our screams.
The pain of the amputation too much to bear.

Gone, vanished, we feel the hole
Like an organ removed from our body.
Never to be replaced,
A painful emptiness,
An open sore oozing pain.

We walk into closets,
Rummage in attics,
Sit on curbside
Sifting through trash.
Hoping against all hope to
Find that which was lost.

There is no returning,
There is no turning back time
And time doesn't heal all wounds
At least not now
When it is a putrid sore.

And so we sit on the edge of forever
Waiting for their return
Bandaging our wound
With a dressing
That burns like Tabasco sauce
on our tongue.

© 2010 Leona M Seufert

<![if !supportEmptyParas]> <![endif]>
<![if !supportEmptyParas]> <![endif]>
$2 from the sale of each chapbook will be donated to Stand Up 2 Cancer, an organization that funds cutting edge cancer research.
12 pages
$8 (includes shipping)
Make check payable to: Leona M Seufert
Include an e-mail address for notification of receipt of check
Send to:
22 E Westfield Ave
Roselle Park, NJ 07204
Book ships within 1 week
nnt