<![if !supportEmptyParas]> <![endif]>
<![if !supportEmptyParas]> <![endif]>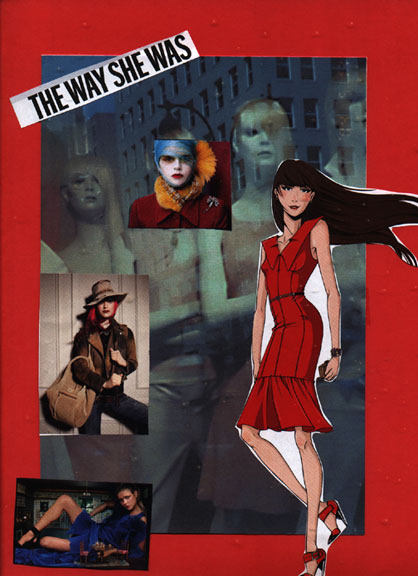 "The Way She Was"
<![if !supportEmptyParas]> <![endif]>
<![if !supportEmptyParas]> <![endif]>
<![if !supportEmptyParas]> <![endif]>
<![if !supportEmptyParas]> <![endif]>
<![if !supportEmptyParas]> <![endif]>
<![if !supportEmptyParas]> <![endif]>
<![if !supportEmptyParas]> <![endif]>
<![if !supportEmptyParas]> <![endif]>
<![if !supportEmptyParas]> <![endif]>
<![if !supportEmptyParas]> <![endif]>
<![if !supportEmptyParas]> <![endif]>
<![if !supportEmptyParas]> <![endif]>
Happy 10th Anniversary!
This year marks the 10th Anniversary of Studio 'L'. It's been an exciting and productive 10 years with many exhibiting opportunities, creative explorations, and as you can see from my galleries, interestingly themed art pieces.  I have numerous events planned for this year, like an open studio, an art centered fundraiser for my favorite charity Stand Up 2 Cancer, a Facebook page, a new digital series, and a poetry night once a month.
As my mission as an artist states "my mission as an artist is to create art that elevates the soul...my art addresses issues in this world using materials and ideas that enhance and uplift the viewer...and to transport you out of this sometimes depressing and drab existence and into a world of beauty, positive emotion, and wonder." So check back frequently and see what is happening during this exciting milestone year!
 _____________________________________
New Gallery
Check out my new gallery, Reflections 2. For the images in this gallery I let the original 15 un-manipulated images of reflections inspire my creativity. Some of these new ones were altered using Photoshop effects, others became part of an old-fashioned paper collage or of a digital collage, and in another I used markers to create new images on top of the inkjet printout.
<![if !supportEmptyParas]> <![endif]>
I had two goals as I worked on this series: Have fun, and try to relate the second image to the first. Some make a statement on the original, others take it and distort it so that it becomes an abstraction, while others were created to elicit a smile.
_____________________________________
<![if !supportEmptyParas]> <![endif]>
I will be hosting a monthly poetry night
starting in January
<![if !supportEmptyParas]> <![endif]>
Come and listen to poetry. Read your own poems.  Learn about poetry and how to write it. Join me for the first Casano Community Center Art Gallery poetry evening.
Monday January 26, 2015 6:30 – 8pm
Casano Community Center
314 Chestnut St. Roselle Park, NJ
<![if !supportEmptyParas]> <![endif]>
<![if !supportEmptyParas]> <![endif]>
<![if !supportEmptyParas]> <![endif]>
<![if !supportEmptyParas]> <![endif]>
<![if !supportEmptyParas]> <![endif]>
<![if !supportEmptyParas]> <![endif]>
<![if !supportEmptyParas]> <![endif]>
<![if !supportEmptyParas]> <![endif]>
<![if !supportEmptyParas]> <![endif]>
<![if !supportEmptyParas]> <![endif]>
<![if !supportEmptyParas]> <![endif]>