<![if !supportEmptyParas]> <![endif]>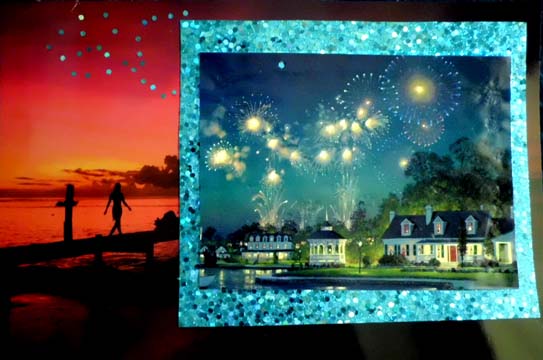 "Summer Explosion"
<![if !supportEmptyParas]> <![endif]>
<![if !supportEmptyParas]> <![endif]>
<![if !supportEmptyParas]> <![endif]>
<![if !supportEmptyParas]> <![endif]>
<![if !supportEmptyParas]> <![endif]>
<![if !supportEmptyParas]> <![endif]>
<![if !supportEmptyParas]> <![endif]>
<![if !supportEmptyParas]> <![endif]>
<![if !supportEmptyParas]> <![endif]>
<![if !supportEmptyParas]> <![endif]>
My mission as an artist is to create art that elevates the soul...my art addresses issues in this world using materials and ideas that enhance and uplift the viewer...and to transport you out of this sometimes depressing and drab existence and into a world of beauty, positive emotion, and wonder."
_____________________________________
<![if !supportEmptyParas]> <![endif]>
Follow The Sun – An Essay On Summer
Happiness is that first morning where it's warm enough to have my first coffee outside. It's also the day where my handmade yellow summer strap dress comes out of storage and is proudly worn to the supermarket. A day where sandals rule the day and are then tossed aside to walk barefoot on the grass.
Good times and beautiful sunsets rule the day. An iced coffee in the afternoon and then a cool wine spritzer sipped on the front steps before dinner clinch the deal. The weeks stretch out with summer dresses, straw hats, and painted toenails. Weekends arrive to sip a cool brew while watching a Yankee's game. The high notes of Summer come with 4th of July fireworks, fireflies, and the arrival of monarch butterflies. Even a thunderstorm can't drown out the season's fun! 

               _____________________________________
<![if !supportEmptyParas]> <![endif]>
Like my Facebook page!
<![if !supportEmptyParas]> <![endif]>
I not only post my own work but also share photographs of great exhibits I attend, art world news, interesting images of places I've visited, and sneak peaks into my works in progress.
<![if !supportEmptyParas]> <![endif]>
<![if !supportEmptyParas]> <![endif]>

<![if !supportEmptyParas]> <![endif]>

<![if !supportEmptyParas]> <![endif]>

<![if !supportEmptyParas]> <![endif]>

<![if !supportEmptyParas]> <![endif]>

To contact me e-mail: Studio-L@att.net

© 2007, 2008, 2009, 2010, 2011, 2012, 2013, 2014, 2015, 2016, 2017, 2018 Leona M Seufert

Last updated 7/21/18

<![if !supportMisalignedColumns]>