<![if !supportEmptyParas]> <![endif]>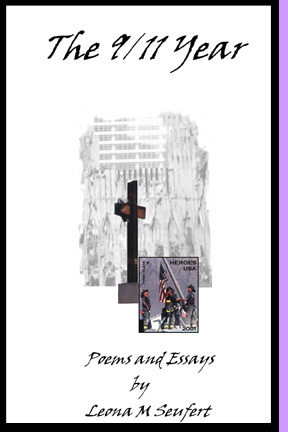 A signed, limited edition, hand bound book of poems and essays about the aftermath of 9/11
As much as the death of humans supercedes any other destruction, we all must deal with loss no matter what its form.
As a writer, immediately after that black Tuesday, I started to set my grief to words. As the poems and essays piled up, I decided that others could benefit from reading about my pain and thus created a website containing my writings, photographs, and photomontages.
However, as time passed, I felt my website was too ephemeral.
This book grew out of a desire to give a concrete form to that website. It is not a duplicate but highlights the best writings from what I have come to call "the 9/11 year."
My hope is that by sharing my memories and my grief, the Twin Towers can live on in our hearts and our grief can, at some point, be quelled.
<![if !supportEmptyParas]> <![endif]>
<![if !supportEmptyParas]> <![endif]>